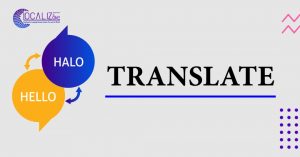 When you have work to translate, the best thing is to find someone who can accurately give out the message in your target language. But that is not as easy as it sounds. It's evident that the translation industry has grown, and agencies are offering these services.
You might have a tough time choosing a translation agency because all of them look enticing. In this article, we will help you narrow down your search and choose only the best.
Below are tips to help you select the best translation agency.

1. Certificates
Certificates are a symbol of professionalism that cuts across serious companies. A transparent company with certifications makes you feel confident about its professionalism. For example, companies with certifications respect their privacy policy and are also committed to delivering accurate work. Translation of legal issues needs certified translators because they sometimes serve public interests, regional and national authorities.

2. Translation Companies and Credentials
There is no translation standard or heavy regulations in this industry. Credentials are therefore crucial to a global agreement on standardization quality across the board. However, many associations are accredited for language service providers and language professionals; not all translation agencies adhere to them.
With that in mind, if you are a client searching for translation services of a translation agency that wants to offer your translation expertise, it is noble to have a look at their credentials.

3. Does Size Matter?
Do not be deceived; choosing a big company over a small company doesn't always guarantee professionalism and reliability. An extensive document with a short deadline may pose an allocation challenge with small companies and may also lack translation services of some language pairs.
Simultaneously, despite a large company being sufficient for urgent tasks and a wide variety of translation languages, you may not get all the benefits. Good and bad customer experiences are pretty the same in the above scenarios.
Consider choosing an agency that is professional according to customer reviews without looking at its size.

4. Financial security
For long-term engagements with an agency, it is prudent enough to establish their financial security. Here are some of the questions you should ask yourself: Is there any growth? Do you perceive any profit? Have they set a track record in fair treatment of staff like prompt salary remittance?
You must be asking yourself how you can access such information, but this is how you do it. If you request companies audited accounts that date back to 5 years, you will quickly establish the growth of an agency's figures and profitability.
You can further your search online engines to establish a translation agency's reputation in staff management.

5. Global offices in relevant locations
This is a strategy employed by many brands and is similar to localization. It is wise to consider the agency's office location depending on your needs. If your target market is Germany or Asia, your work will be simple if you partner with local project managers. This will establish seamless access from both local and global space.
When you work with project managers within your target audience, it will be easy to access talents and favorably negotiate terms of service. Ensure you have direct contact with these local employees and ensure that they cover a wide area and not just like dots on a map.

6. Client references
Agencies with happy clients have a culture to always complete translation projects successfully. Do not be swayed by testimonials on their websites as they may not serve as enough evidence to their expertise. The best way is to ask them for direct access to one of their clients and get the raw feedback. Reputable agencies don't shy away from asking clients for feedback, and if the clients are pleased, they will always give positive feedback.
There is so much in translation that needs further scrutiny. However, you will be in a better place if you consider vetting an agency using the above standards or even more. It would be best if you didn't overlook certifications and credentials in this case. It is also wise to consider the physical address that suits your market scope; it will be essential to help you capture both local and global customers. You will always be advised on the best choices here.