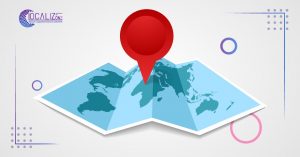 Last article we read about the importance of a localization strategy and how it helps your business and that we must have tips for localization that you can apply to your business:
And now let's know together with the tips you need to apply for your business.
1- DETERMINE WHICH LANGUAGE OR REGION YOU SHOULD CHOOSE.
The best language for your brand will depend on the target market viability and the number of prospective customers a language brings. Find a country or region with a significant population where your products can compete. Some products are a more natural fit for specific cultures, and some just need to be put in front of more eyes. Either way, you will need to understand the audience in question, leading to the next point.
2- LOCAL TRANSLATORS ARE LOCALIZATION EXPERTS
This way your team can ensure the most accurate, localized experience for users. This is perhaps the single most important element of any localization strategy. Don't forget about the "local" in localization. Take feedback very seriously. In fact, do a bit of preparation work upfront, to truly make sure that you understand the local market dynamics, preferences, competitors, channels, promotion strategies, and so on.
3- CREATE CONNECTIONS
You have to take that brand identity to other markets as well. Work with localization agencies to create a strong image from the very start. Focus on creating connections with the target audience through delivering a unique product/service which strikes a chord with them.
4- EVALUATE THE CUSTOMER JOURNEY.
From the moment a customer clicks onto your site or opens an email, you should be speaking to them in a way that resonates with their needs, as well as their language and culture.
The customer journey doesn't have to be the same for each country. Figure out what you're trying to sell and to whom, and evaluate what you need to accomplish this.
5- CATER YOUR OFFERINGS TO EACH LOCATION
Many companies make a mistake when moving into a new market by assuming that their pricing should be the same as the pricing for their home market.
Such companies always struggle initially because local competitors may offer more attractive prices. You can adapt by re-packaging your product or by lowering (or raising!) your prices in specific markets where demand and supply warrant it.
6- TAP INTO EMOTIONS
A highly successful campaign scores well on three dimensions—listening, converted to long-term memory, and emotional engagement. Tap into the emotions of the target audience by presenting your content in such a way that it appeals to them on a personal level.
7- BECOME PART OF THE COMMUNITY
Seek out moments of importance where you can connect with customers and give back to the local community
How to measure your localization strategy?
You need to be investing in the translation process, including re-working your design and development to align with what's described above. Once your process gets going, you need to measure your return on investment.
Here are several key performance indicators (KPIs) regarding localization that you can measure:
Incremental sales.

SEO keyword ranking.

Market share.

Cost of translations.

Pageviews.

Conversion rates.

Social media engagement.

Customer support cases.
Congrats you have a successful strategy now. For more tips for your business contact us.