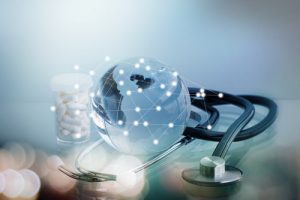 Translation is a crucial factor in disseminating knowledge and new discoveries in the medical field. It can also be a critical factor in providing healthcare services to foreigners or minorities. The translators of medical texts face a number of challenges, some of which are the subject of research.
What is Medical Translation?
Medical translation is one of the most specialized areas in the field of translation, it includes various types of documents, such as training materials for healthcare, medical device or pharmaceutical fields, marketing or clinical, regulatory, and technical documentation, it's not just about working with doctors, as there are several other areas where it is needed. For example, in labels and literature pertaining to pharmaceuticals and medical devices sold locally to be translated into the language they commonly use.
Best Medical Translation Services for Doctors and Patients
Medical translation is one of the most demanded services online. It is also very challenging because translating such text means great responsibility. That's why the best medical translation service providers employ only top specialists with corresponding backgrounds who will correctly process essential information. Such kind of service is beneficial for a wide range of users. Best specialists in cardiology, dermatology, dentistry, radiology, or pulmonology need professional assistance with their patient documents or research materials in another language. Also, patients who receive medical services in other countries need their data for target native speaking doctors. We wrote this article to help you choose the best services for any needs.
Responsibilities of a Medical Translator
Medical translators are also responsible for ensuring patient-physician confidentiality. As with medical interpreters, medical translators may be called upon to convey personal information in a second language.
Job Duties of a Medical Translator
Medical translators, also known as healthcare translators, are responsible for converting physicians' advice and diagnoses, written patient information, pharmacological instructions, and hospitals' informational brochures into a second language. Some medical translators work for companies that produce medical equipment. Such translators are responsible for translating the instructions of use for the equipment. Most medical translators are required to convey the necessary information in only one other language, and to do so in writing.
Why medical translation is so important?
Medical translation is one of the most sensitive fields within the industry of translation. Unlike some other forms of translation, there is zero-tolerance for mistakes in healthcare.
This is because incorrect translation might harm someone's health or well-being. It could lead to interventions, like surgery or prescription of powerful medications that are associated with a risk of serious complications. Thus, it is clearly an activity that has to be carried out by highly proficient people who exercise a great deal of concern in order to ensure the quality of their work.
How to carry out professional and accurate language interpreting in healthcare?
If you're a healthcare interpreter who is communicating with a non-native speaker for the first time, a patient who doesn't speak a foreign language or an intermediary, here are some of the basic tips to keep in mind during the interpreting process:
· Introduction
Present all the people who are taking part in the conversation.
· Speak to each other
You should talk directly to the doctor/patient.
· Set aside more time
Make sure you take that into consideration when you schedule these types of appointments.
· Speak slowly
Keep in mind that someone will need to understand everything you say.