We interact with different people worldwide, doing business, creating relationships, and experiencing new cultures to expand our knowledge. All of these are good reasons to learn any language, learning a foreign language is now more important than ever. As mobility and communications bring the world closer together, the need for global citizens to be competent in other languages is more urgent. Learning a foreign language increases global understanding, employment potential, develops life skills and strengthens relations with all around us. By learning a foreign language, we can step inside the mind and context of another culture.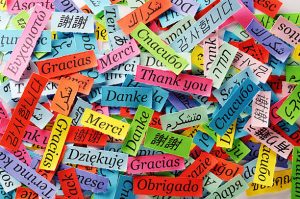 Learning another language and culture strengthens our relations with all around us. Contact with other cultures allows us to step outside our familiar scope of existence and view our culture's traditions, norms, and value system through the eyes of different people. Intercultural experiences heighten our self-awareness and allow us to form lifelong friendships. Knowing other languages increases the number of people around the world with whom we can communicate. Our ability to speak other languages and our interest in other cultures can connect us deeply with a lot more people in our global community.
Why Learn a New Language?
1. To Open More Opportunities
If you're looking at working abroad, knowing another language like French, Spanish, Arabic, or Mandarin will prove to be an invaluable asset for obtaining more professional ventures away from your home country.
2. To Challenge Yourself
Stretch your boundaries, climb out of your comfortable bubble and walk into another world. Not just literally but mentally.
3. Knowing other languages encourages cultural appreciation
Learning a new language helps you better understand and appreciate other cultures and the traditions of different countries. As a multilingual person, you will be able to see the world from different viewpoints. At the same time, this will help you comprehend and appreciate your own culture. Some studies show there is a correlation between being bilingual and having a more positive outlook.
4. Being bilingual makes your brain bigger
Like the other muscles in your body, the brain can get bigger with exercise. One of the best ways to keep your mind active is to learn, speak, and read in other languages. learning a language causes areas of the brain associated with memory, namely the cerebral cortex and hippocampus, to increase in size. Like any muscle in the body, regularly exercising your brain can make it stronger and more flexible.
Everybody can learn a foreign language but not everyone wants to invest time and effort into it. I would advise you, whether you're a traveler or not, to learn at least one foreign language in your life.
By studying a language via its cultural dimensions, learners open their minds to new attitudes and styles, often different from their own. Learning a foreign language is a known factor in promoting peace, inclusion, and is a legitimate countermeasure to xenophobia. At the end of the day, learning a foreign language is a way to develop our critical thinking, and more romantically, it helps us not only fall in love with a dialect but with the people who speak it.