As you know, language is an integral tool for societal growth. This means that at the core of communication is language. Through this, there is an expression of cultural values and societal beliefs.
With thousands of cultures across the world, most people express themselves through their native language. It could have been quite unfair and quite a loss if we could ditch all the native languages and communicate with one universal language. The cultural treasures kept for decades will be lost.
Similarly, some languages may lack expression of certain emotions, feelings, and descriptions. The native language becomes more affluent and authentic.
On the other hand, translation is a lucrative job across the globe with different sediments. As the world becomes a global village, there is an irresistible need for translation from one language to another.
History has it that there has been an eruption of unprecedented wars simply due to misinterpretation, business relations, or just failure of communications.
Translation has evolved from just mere words to the transformation of intentions and meanings.
In this article, we will have a look at some social functions of translation. But before that, it's important to understand the meaning of translation.
The meaning and purpose of translation
Learning all languages not only entails learning the languages but also understanding the different cultures. If so, then there must be a way out.
Translation helps get a broader picture of different cultures and create connections that might have been impossible through your lens.
For you to be a perfect translator, you need a grasp of both languages and the culture. That means your skills should be sharpened to create such bridges.
The level of expertise may not limit you to change the whole paragraph's wording but retain the authentic meaning. In this way, you can connect the foreign cultural elements tied to your native culture. Let's find out the role of translation in the society.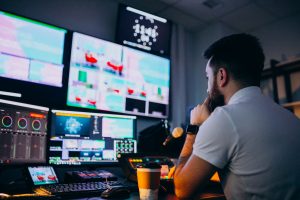 The Media Industry
Media industries use translation to transmit various programs that were presented in other languages. Sitting on that couch to flip through various channels, NetFlix sounds fun after a long day's work. Have you ever asked yourself how possible that would be without translation?
The consumption of media content is directly merged with translation, and that is why you don't struggle to watch that Korean movie.

Journalism
It feels nice to get news from overseas, but it feels much better to get it from your language and translation. Information is power, so we rely on translation to get what is happening around and about.
Getting that insight from a different perspective drives out ignorance. Have you ever been stuck on your screen learning a different culture in your native? Feels good indeed.
Besides opening up your understanding, it is also a key to critical thinking and offers various aspects of problem-solving.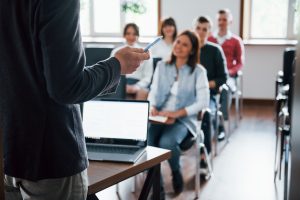 Education Sector
Education is a social aspect that cuts across the borders when learners get information around the world. It is a tool for rich knowledge that helps strengthen discussions and decisions.
Integration in countries with many foreign tongues due to immigration can only be facilitated with translation. Look at that ordeal where you find yourself in a foreign country where neither you nor your parents understand the native language.
Having books translated into your language can help in the transition to the new environment. Although the translation may be outdated when it comes to language learning, it is still a masterpiece in language skills.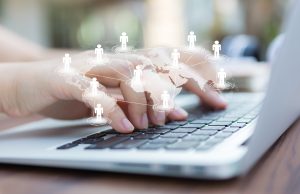 Realization of Global Village
With caring and sharing, global citizenship can be realized seamlessly. The international family has diverse ways of solving their problems, but translation makes everything understood far and wide. Prompt communication avoids ambiguity and enhances togetherness globally.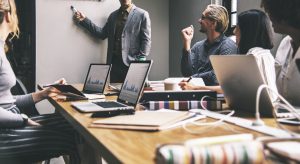 Business
Talk of the business industry and you will find that translation is the fuel of thriving businesses across the globe. This means lack of it could result in a paralyzed economy.
This essentially means that from small to big business deals and contracts are dependent on translation. All the same, audits and meetings need translation, both professional and high-quality translation to be precise.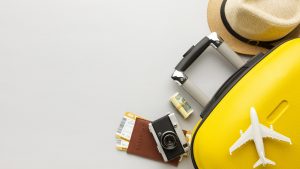 Tourism
Suppose you landed in a foreign country, and before you realize it, you have been escorted to a hotel with nice-looking guys who exchange words in their language and later steal from you? That isn't cool at all.
You only land in these hands because of a lack of proper translation. This experience can drive away that urge to travel to a foreign country.
However, proper translation and sincere support makes somebody feel at home even when away from home. Translation is therefore needed in tourism to create easy communication and understanding.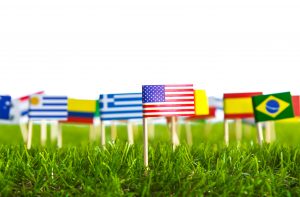 External Affairs of A Nation
Diplomacy being at the center of all external affairs of a nation, then the matters should be communicated well and translated well. This is an indication that people handling this information should carefully disseminate it lest it creates a crisis.
The information should be communicated in a way that brings mutual understanding between the parties. International dialogues heavily rely on translation for proper communication.
By now, you must have had a deep sense that translation is indeed vital in a society. So much is tied around it, and that is why this is a great subject. Be open-minded and welcome as many ideas as you can, and always sieve them through translation.
Let us do this!
How has translation helped your business? Let us know your thoughts in the comment section!