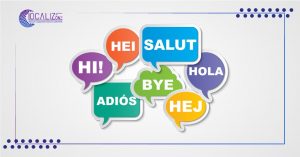 If you're a translator yourself, you might wonder what is that single aspect that you should work on or market to your clients. If you're thinking of hiring a translator for a job, you might wonder how to distinguish a good from a bad translator.
What makes a good translator?
1. Language qualifications
The ability to translate a text requires knowledge of the cultural context. A good translator must understand the source language perfectly and be able to detect all the nuances, ambiguities, humor, or irony and transfer them from one language into another.
2 Decent Writing Skills
Equally important, is to have excellent writing skills, as the easiest to formulate thoughts into words comes in handy when translating both literary and technical texts.
3 Specialization
Some projects require detailed knowledge of a given subject, which is something not every translator can provide. Having your own niche will send your prospective clients a signal that you're an expert in your field. That's definitely more satisfying than focusing on more general translations.
4 Self-discipline and management skills
Specific personality traits are no less important, as delivering translations often involves working on tight deadlines, dealing with pressure and stress. That's why good organizational skills and the ability to stick to a routine are a must.
The translation skills a professional translator needs
1. Language skills
The first skill you should possess is language. You can't translate something unless you understand it And if you don't understand the text fully, you risk misinterpreting it and delivering a translation that's not completely accurate. You need fluency in the source language or the language you would be translated from. You must be a native speaker of the target language or the language you would be translated into. It is also necessary for you to be a good writer in the target language.
2. Excellent writing skills
To be a good translator you must be a very good, and not merely adequate, writer in your target language, You must have a way with words, the ability to write with flair.
3. Cultural knowledge
You'll often need cultural knowledge to grasp the significance or implication of the text you're translating. And understanding the differences between your source and target language cultures will alert you to text that won't work well or will have a reduced impact when translated.
4. Research skills
Translators are always researching things – wording, meanings, vocab, jargon, background info, The more efficiently you can do it the better.
5. Apply for and pass the certification program
After satisfying the education requirement and honing your skills, getting certification or accreditation to become a translator is advantageous. When you are certified, you have proof that you possess the required skills to translate on the professional level.
6. Continue learning
It is very important to stay updated with translations trends, new technologies, and industry news. It is also important not to stop learning. Many translators continue their education to be a cut above the rest.
7. Cat Tools
The computer-aided translation is a kind of software created to aid the translation process utilizing various tools. Indeed, this sort of toll can support file management, translation memories, glossaries, text review, and quality control. It is essential to recognize that the CAT is not an automated translation, but a tool to facilitate the manual work of the translator.
8. Terminology Management
Because using the right words is key to clear communication. Proper terminology management in translation helps your company communicate successfully no matter where you do business. It allows a translator or translation agency to both stores and retrieves updated terms, allowing them to be integrated into a translated document, it's both time-saving and energy-saving for both the freelance translator as well as translation agencies.
If you have any questions about how to become a professional translator, we will be happy to continue the discussion.