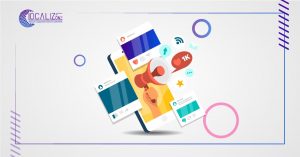 Businesses, websites, eCommerce stores, and basically anyone who wants their content, products, and services to be found online, should keep a close watch on the developments and trends in voice search.
Two recent trends in SEO are voice search and video. Understanding not only how to optimize for both, but the logic behind doing so can help your website rank higher and stimulate your business overall. Knowing what people are searching for and how they're searching for it can help elevate a business and its online presence.
If you don't optimize for voice search and video, then you lose a significant share of website traffic that is generated via these searches. Clearly, you need to optimize for voice search and video as its share of total searches is only expected to grow.
What Is Voice Search?
In its early days, voice search required users to call a phone number and speak keywords to receive a web page with their search results. Voice search was more of a novelty than a feature that users relied on. However, improvements in speech recognition technology have placed voice search on top of digital marketing trends.
Understandably, the clunky user experience didn't take off.
The original voice search did lay the foundation for the development of speech recognition technology that Google uses to power voice search on desktop and mobile.
With voice search you can:
Surf the internet;
get directions;
set alarm/ schedule reminders;
check email;
call or text someone;
And much more.
What are the benefits of voice search?
It allows more easily multitask
it enables to do things faster than other devices
it empowers to instantly get answers and information
it makes the daily routine easier
Voice Search vs. Traditional Search
People who use voice search speak like they are talking to another human, rather than typing keywords into a search bar.
How To Do SEO for Voice Searches
· Make Sure Your Website Loads Fast
· Create 'Conversational' Content
· Publish Long-Form Content
· Create an FAQ section
· Don't Forget Video
Why Optimize for Video?
In a similar way to voice search, optimizing your website for video is becoming increasingly important. A well-created video can generate an impressive amount of links for your website, which can help attract visitors naturally and sustain that traffic long-term. Though videos can help bring greater traffic to your website, it's important that the videos included are high quality and used intentionally.
How to Optimize for Video?
To start, ensure your videos can be indexed –– having a valid thumbnail image for the video is one way to do so. There are also ways to implement keywords when it comes to video. A good title and description can help the video reach its target audience in the same way keywords on a website can.
YouTube is another powerful tool when it comes to video. It's typically the best place to upload your video so that it can be found by more viewers and garner attention outside your website
If you have any questions about the topic, we will be happy to continue the discussion.