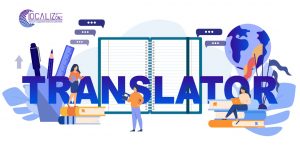 When you're first starting to consider working from home permanently—or even traveling for an undetermined amount of time and need a flexible job—it can be intimidating. Just like most things, even the process of job search has evolved tremendously. Earlier, job searching was done just to find suitable jobs. But now, it is more than finding a job and getting a call for an interview.
The job search market has become more competitive and intricate than ever. In the current scenario, successful job seekers are employing various job search strategies to stand out from the crowd and find an appropriate job for themselves.
If you want to improve the quality of opportunities in your job search, it all comes down to who you know. In fact, it's been reported that 80% of open positions are filled by referrals.
How to Land Your First Translator Jobs
Following the steps below will help you get hired for your first assignment. You could benefit from the following advice from more experienced peers on how to become a translator as well.
1. Pick a Niche
Picking a niche has many advantages. As you specialize in a particular field, such as translating automotive blueprints or patent applications in your given language pair, you'll get better at translating that type of material.
2. Create a CV and Establish an Online Presence
Your potential clients and employers will want to be able to see relevant information about the translation services you offer at a glance. Your most important marketing tool is your resume or CV, and it all better if you can make them available online.
3. Start Reaching Out
As soon as you've picked a niche and created a CV and a basic web presence, you are ready to start reaching out to people. While there are many channels you can use to market your services.
What skills are clients looking for on a Freelance Translator resume?
The skills section is your place to shine. It's important to highlight your soft skills as a successful freelancer. Being self-employed requires a unique set of skills. You must be great at managing your client relationships, being self-motivated, staying organized, and managing your time between projects.
Here's a list of the top hard and soft skills freelance translators should have. Use this list as inspiration, but edit the details to match your specific experience.
Strong written communication skills
Detail-oriented
Can meet strict deadlines
Self-motivated
Client management
Juggle multiple projects at once
Computer knowledge
Research skills
Versatile writer
Provide feedback
Compliance to standards
Quick learner
Ability to work cross-functionally
What Should You Look for in a Job Posting?
The Job Title
Recruiters Name
The exact instructions when applying for a job
Keywords to use in your resume
Actual qualifications required
If you follow the steps outlined above, you'll be well on your way to landing your first clients.
If you have any questions about the topic, we will be happy to continue the discussion.